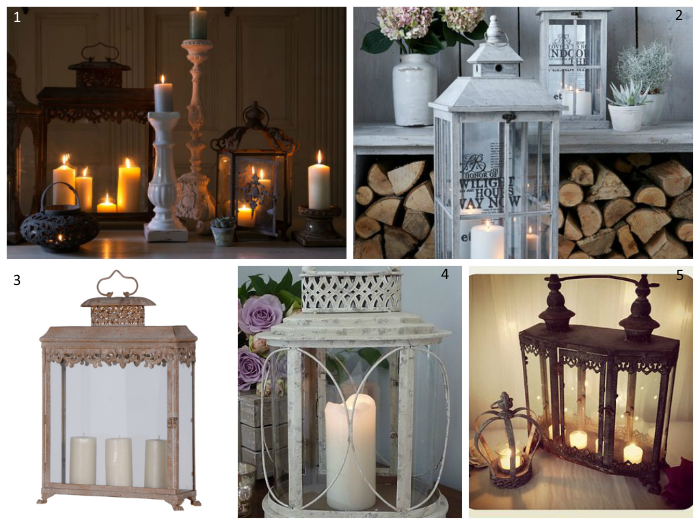 Whilst I love the rustic shabby chic look, I'm concious not to make the house look tooooo girly as I'm not the only inhabitant!
I think a great way to add a touch of shabby chic to your home without being too OTT is lanterns. You can have a large statement piece right next to the fireplace, or a collection of smaller ones on the mantelpiece. You never know, they may come in handy when there's a power cut!
Here are some of my top picks:
1) Range of lanterns, from £19.50, Alison At Home 2) Mirrored wooden lantern, from £75, Nordic House 3) Rustic oblong lantern, £42, Shabby Store 4) Lattice lantern, £65, Home Scent at Not On The High Street 5) Zinc metal lantern, £79.95, Made With Love Designs Ltd at Not On The High Street
I have also seen some beautiful ones on eBay, in TK Maxx and Home Sense in the past. But they can be a bit hit and miss sometimes, so happy hunting! x
p.s. Alison at Home is going to have a pop up shop at House of Fraser's Oxford Street Store from 12th to 26th May. I'm hoping they'll have some lanterns on show!