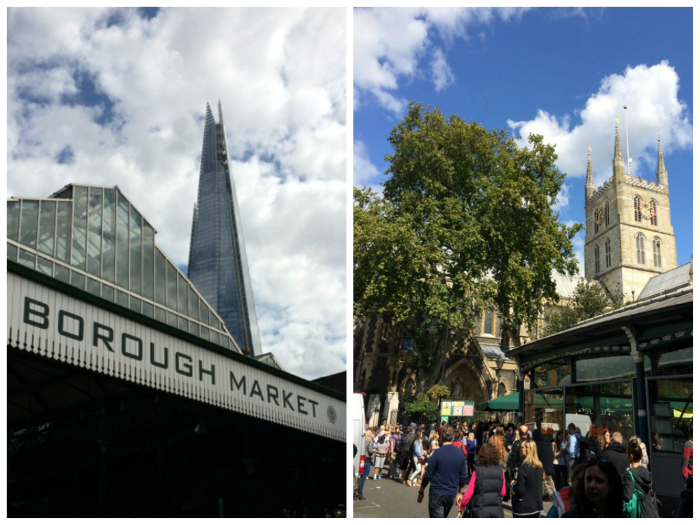 Few things in life make me happier than being surrounded by amazing food, which is why I love Borough Market - London's oldest, largest, and most famous food market. I hadn't been since it had a facelift last year, but more than made up for it by going twice in the last 3 weekends!
Going to Borough Market takes a certain kind of patience though - you need to embrace the chaos and stay calm in the long queues (especially on a Saturday), but I guarantee you it's worth it! Here you'll find pretty much everything you can imagine - cheese (lots of it), charcuterie, baked goodies, exotic burgers, fruit and veg, spices, preserves, coffee, unusual beers and ales - it's always a struggle to decide which stall to hit first!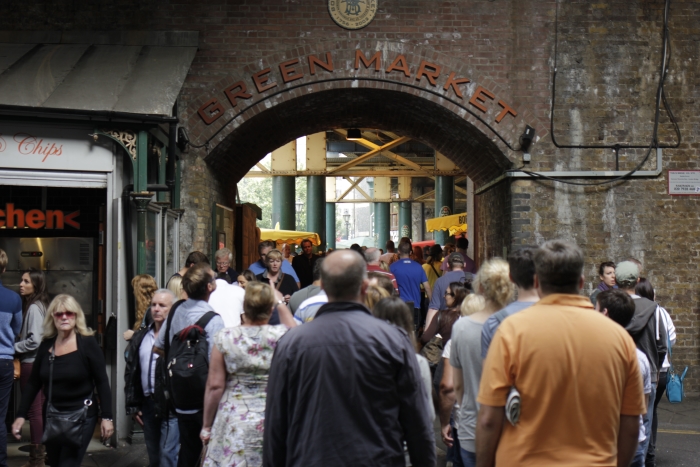 My starter usually comes in the form of oysters…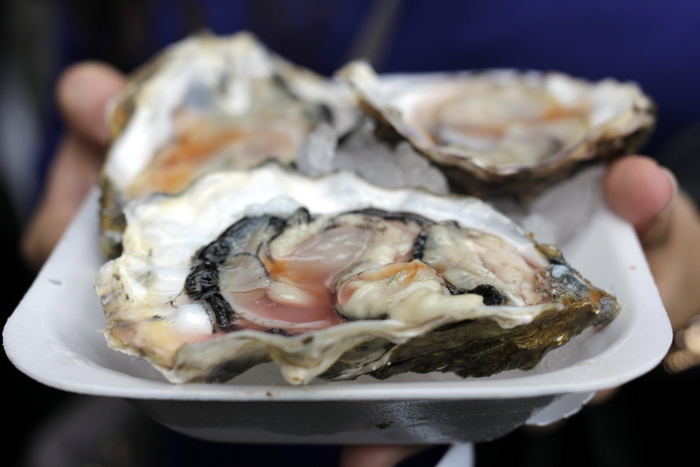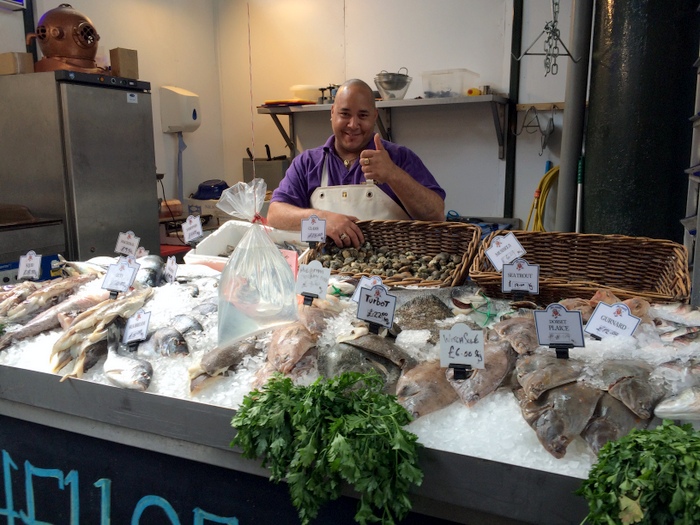 followed by the super yum chorizo burger from Brindisa. The truffle honey from Tartufaia Truffles may not be everyone's cup of tea but you should definitely give the taster a go!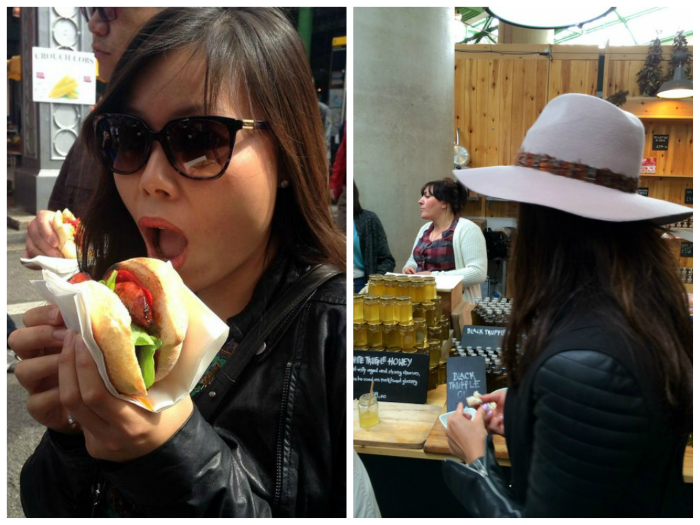 You'll find all sorts of weird and wonderful veggies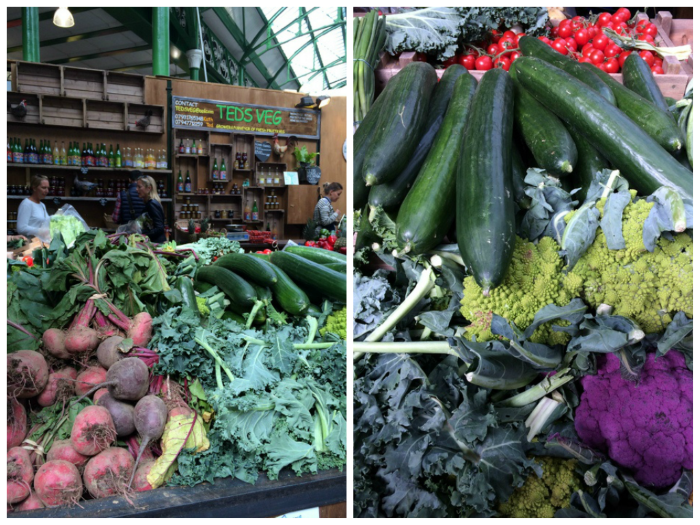 but Jimbo isn't so fond of all the shooms!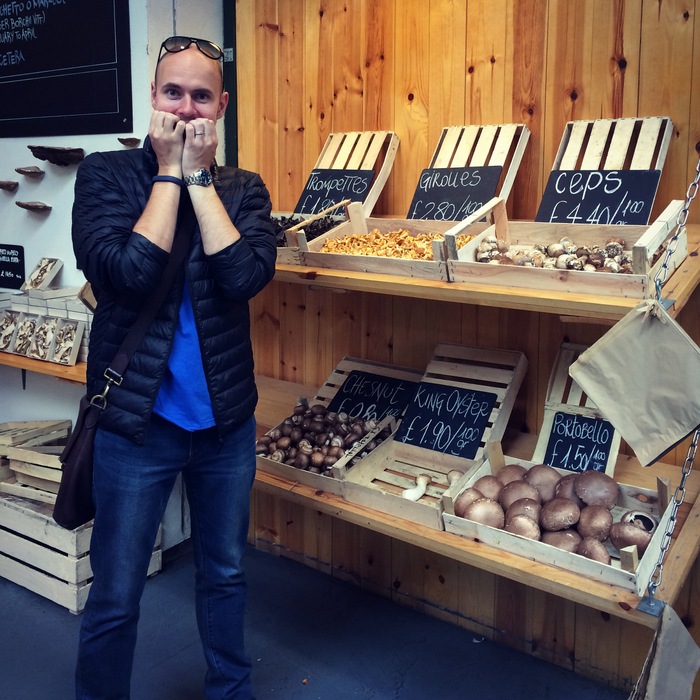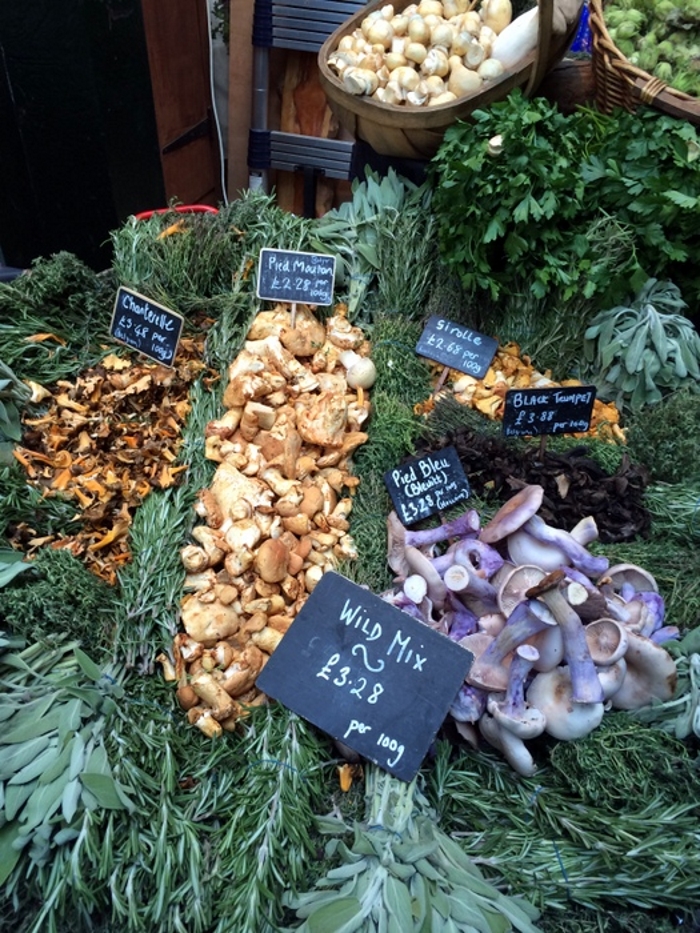 Furness Food Hut serves up paella, curries, and salt and pepper squid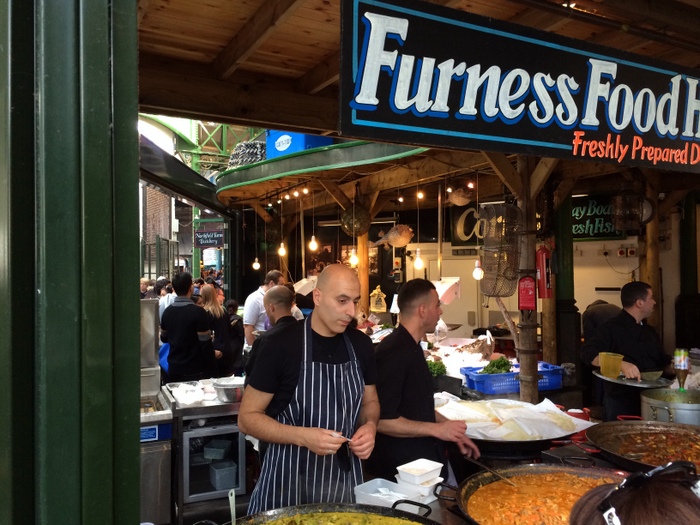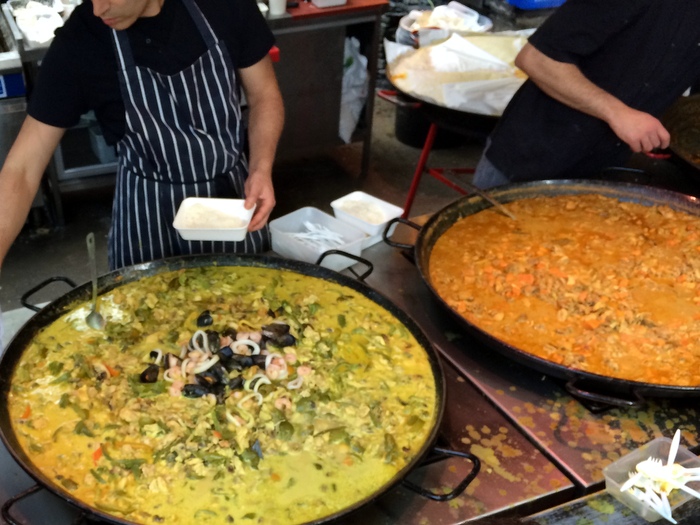 or you can pick up some spices and flavoured salts from Fitz Fine Foods to make your own.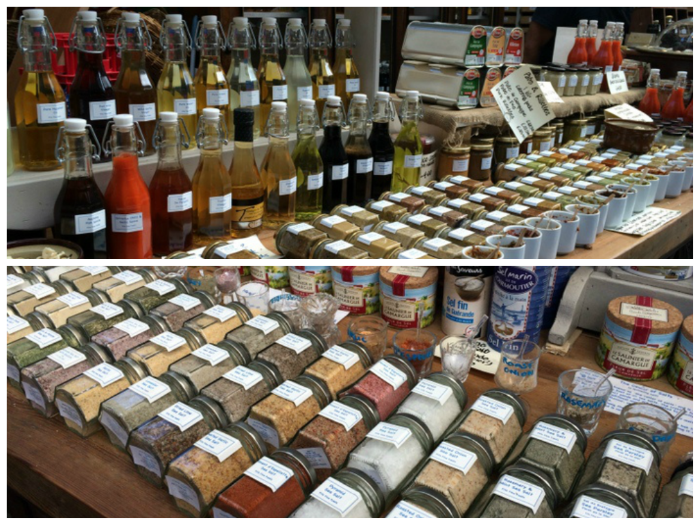 There are some fancy charcuterie and cheese stalls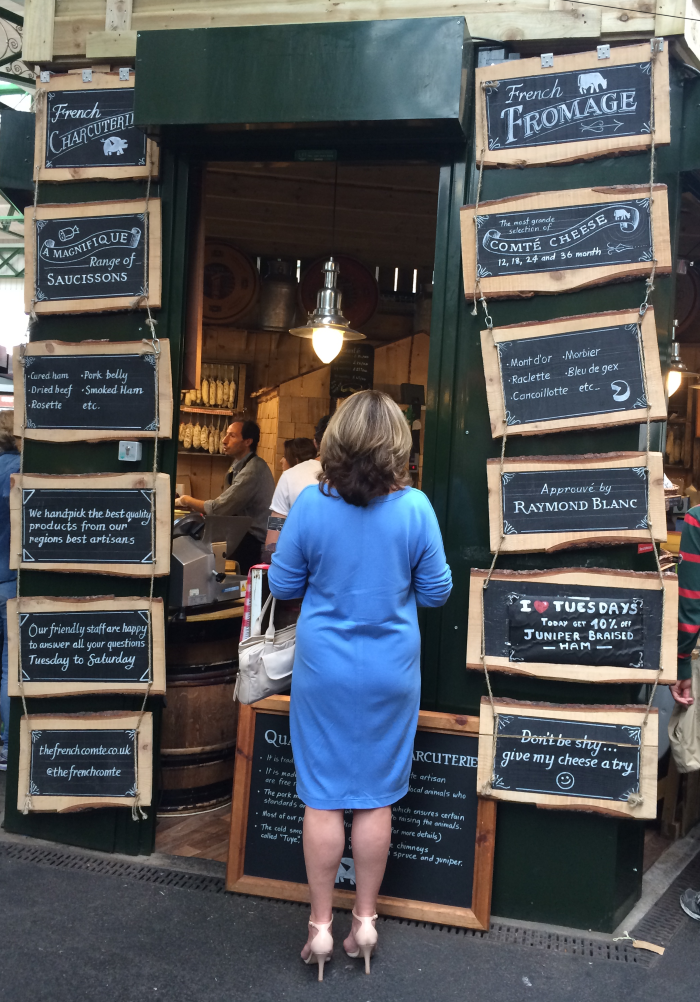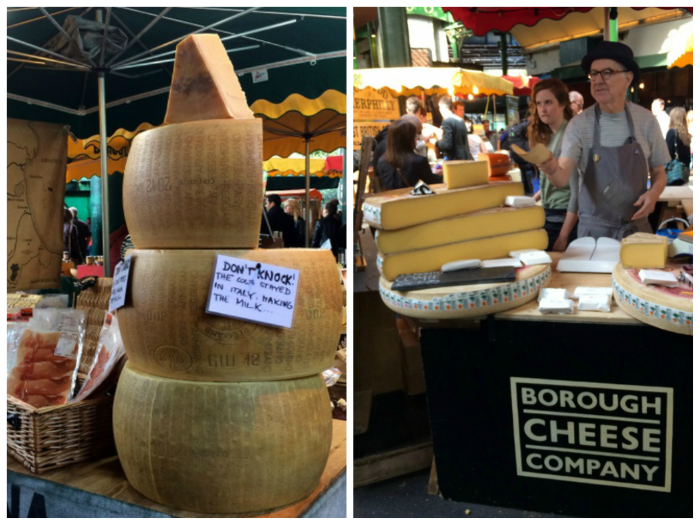 or if you're after an instant fromage hit, head to Kappacasein for their raclette and cheese sandwich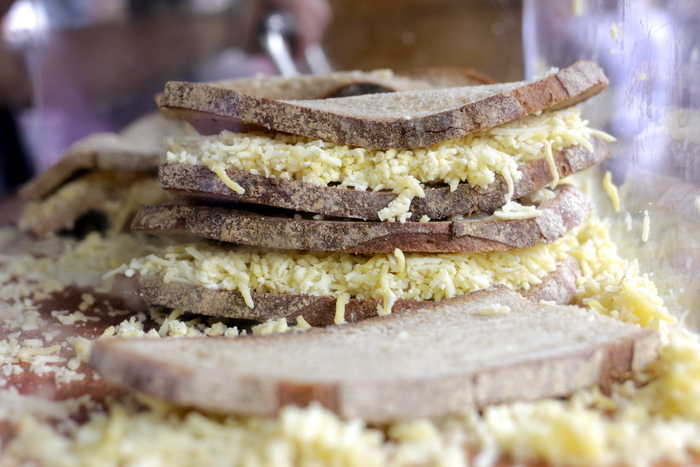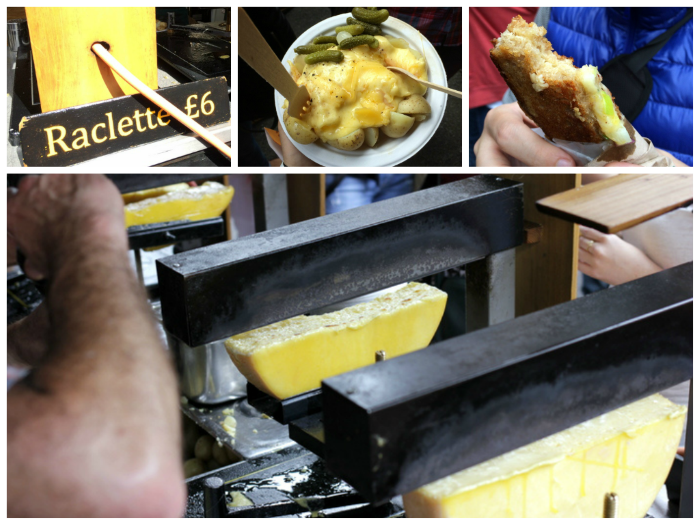 Gelateria 3 Bis probably has the best pistachio ice cream I've ever tasted. AND they have a chocolate tap! What more could you possibly want?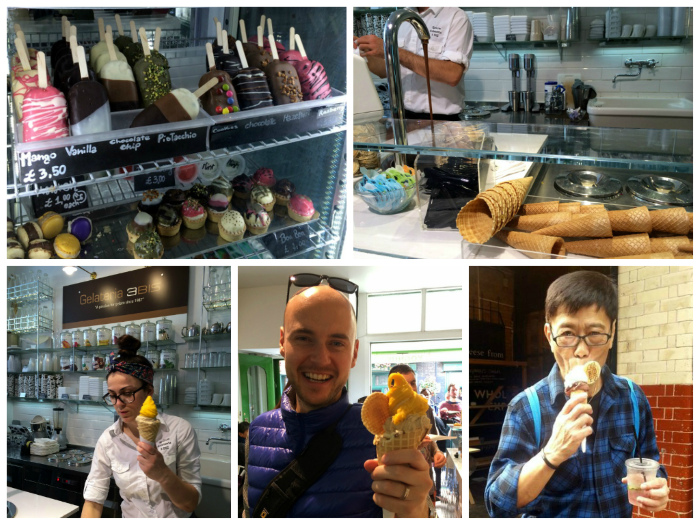 Konditor and Cook's chocolate brownies are to die for and I don't even have a sweet tooth! I'm still undecided which is my fave - Boston or Fudgepacker?!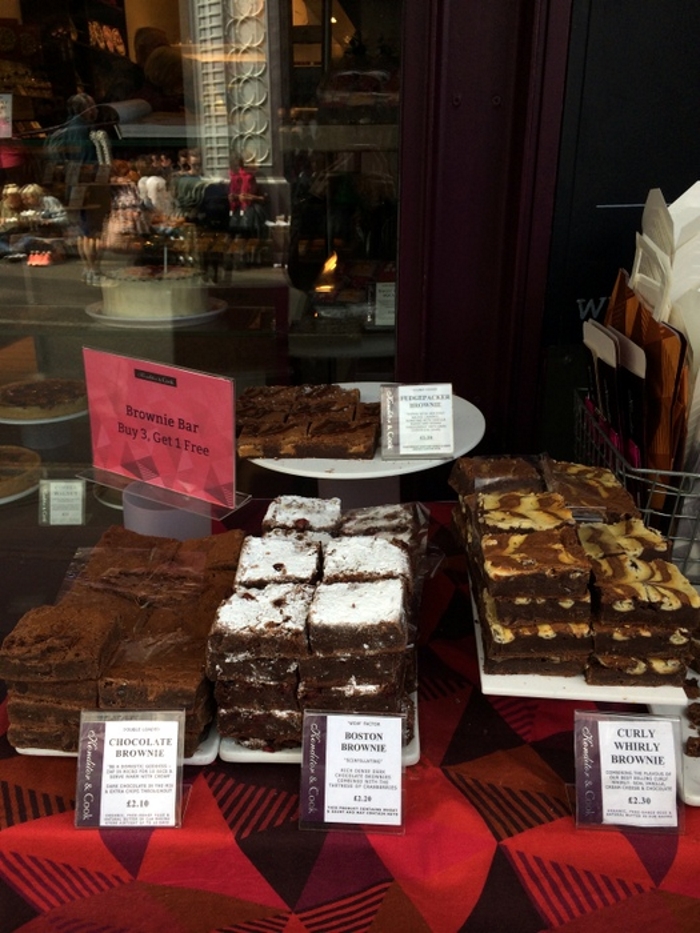 I don't really drink much coffee these days but you only need to look at the length of Monmouth's constant queue to know that their coffee is good!

If coffee isn't your thing, you can always opt for something a little stronger ;)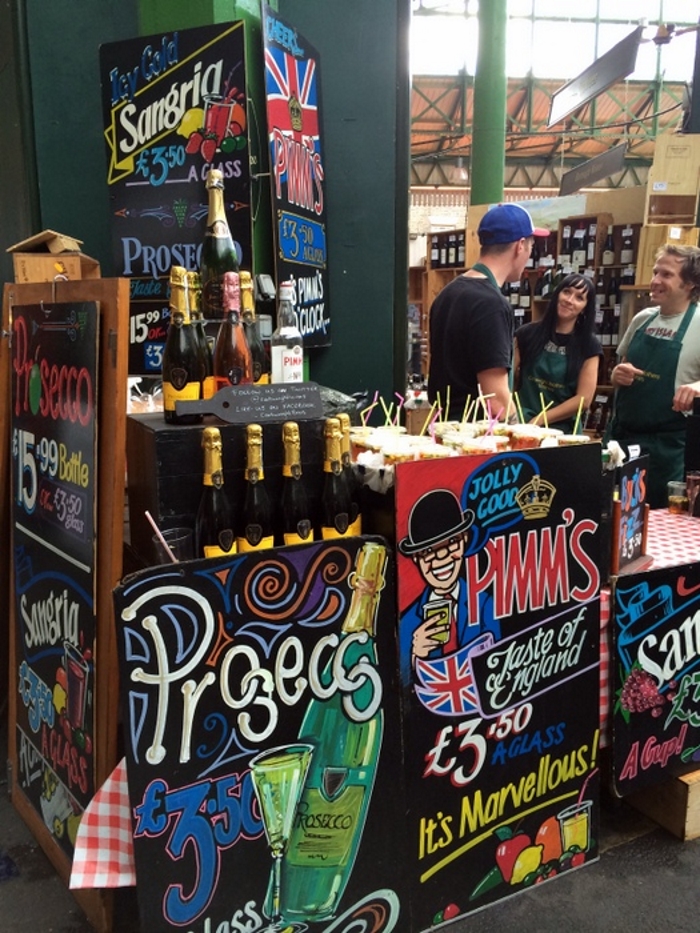 And this is possibly the randomest stall in the entire market… I guess you can lose weight by chopping off your hair after stuffing your face?!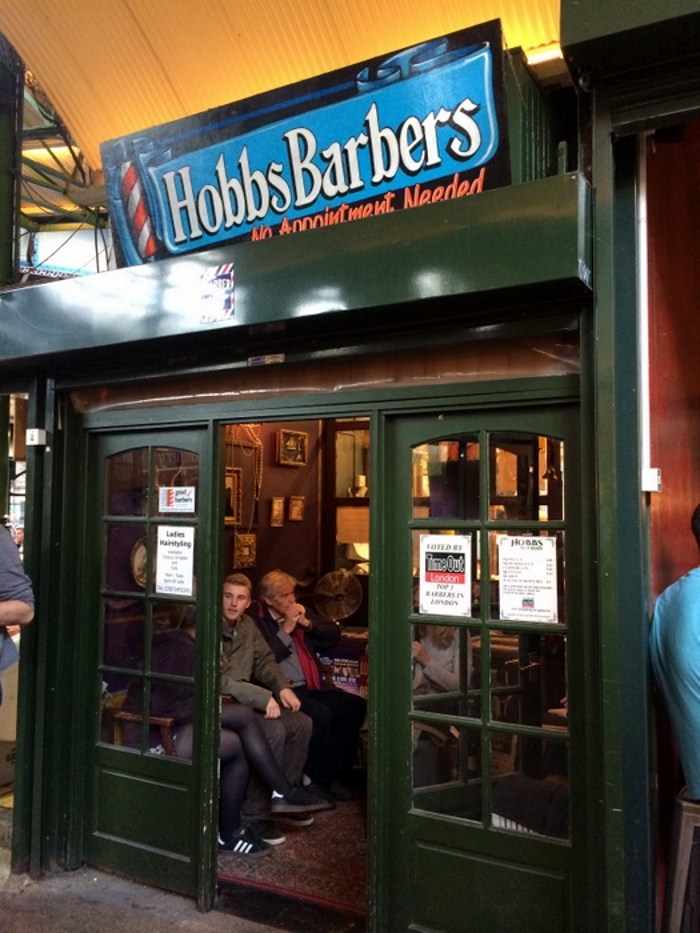 Borough Market, 8 Southwark Street, London, SE1 1TL Open for lunch: Monday - Tuesday 10am - 5pm Full market: Wednesday - Thursday 10am - 5pm, Friday 10am - 6pm, Saturday 8am - 5pm Nearest station: London Bridge (Jubilee and Northern lines)