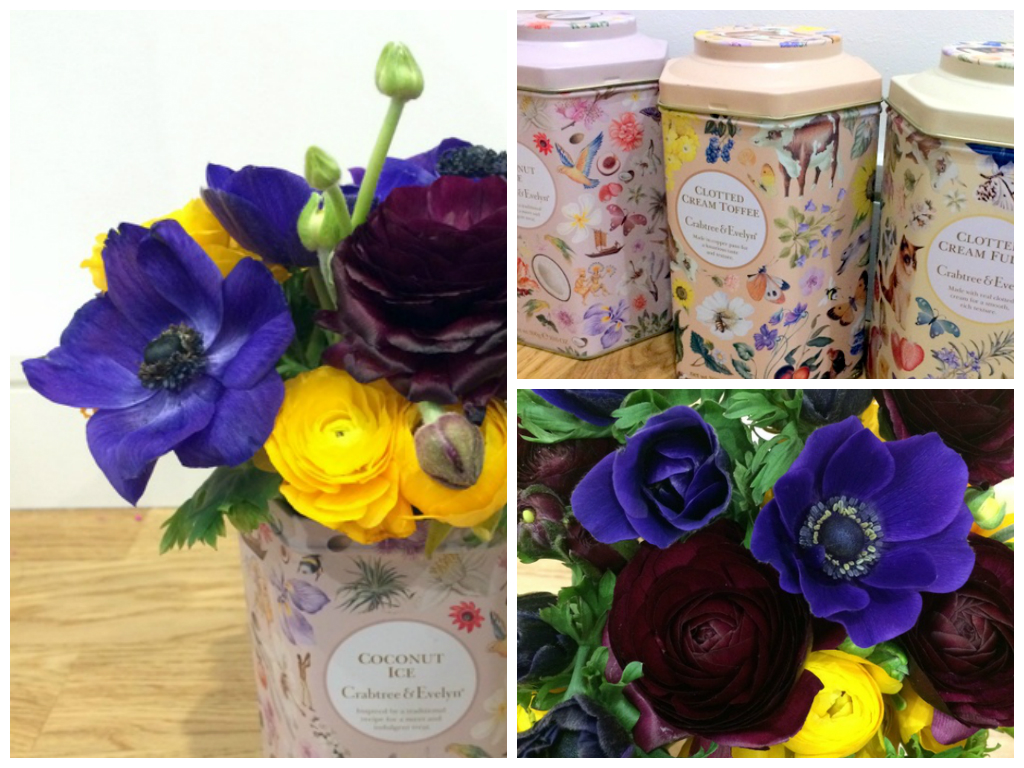 Here's another super quick centrepiece idea if you're entertaining guests this spring bank holiday!
The Crabtree & Evelyn pop-up shop in Spitalfields Market had a 50% closing down sale just before Easter. I couldn't resist all those pretty tins (even though I had no interest in the contents) but I had to justify the purchase so here's my justification!
Re-creating this is super easy. Unfortunately the tins aren't water tight, so you have 3 options: Option 1: Use a sealant on the inside seams (but let's face it, who has sealant at home and the patience to wait for it to dry?). Option 2: Line the tin with a couple of zip-lock bags and trim to just below the height of the tin so the bags don't show. Option 3: Place a jam jar inside the tin.
And that's it! Fill it with water and arrange your pretty blooms!