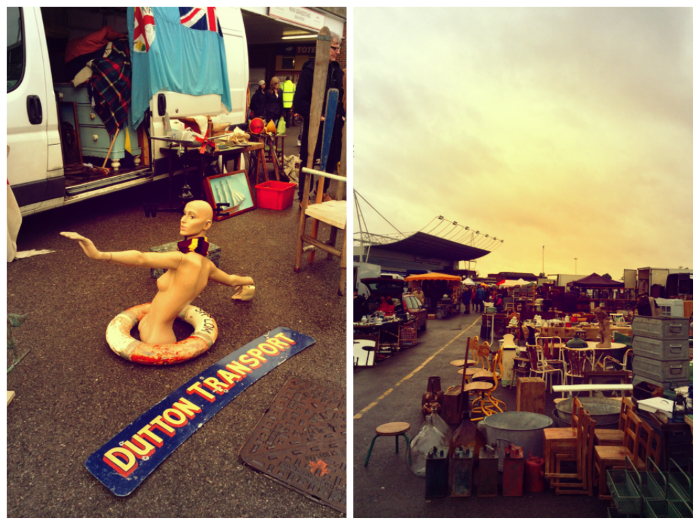 I was pretty chuffed with myself that I managed to get the hubs to get out of bed at 6am on a (slightly cold and wet) day off work! But arriving at 7am already meant we had to park waaaaaaaay back on a patch of grass near the train station.
This was my first experience of Sunbury Antiques Market. Although the market at Kempton Park Racecourse is huge - it has over 700 indoor and outdoor stalls selling everything from jewellery to French mirrors and armoires - it is not very well known outside of the vintage dealer / interior designer circles. The market is open from 6.30am every second and last Tuesday of the month, and the best part is entry and parking are free!
I didn't really know what to expect, so I contacted the lovely Collette from The Vintage Trader to get some tips in advance. And she was right. My first time at Sunbury was a little overwhelming (but amazing!) and cash was certainly required. Within minutes of entering the market, I already had my eye on this pretty metal tray. The sweet stallholder lady came over to ask if I was after a bargain, I said yes, and she knocked the price off from £35 to £20 just like that. I wasn't quite sure what to think of it to be honest! It was the first thing I saw so I had zero reference point, but considering the Marrakech traders were trying to sell similarly sized trays (with less character) at close to £100, I thought "why not?". And so this became my first ever purchase at Sunbury!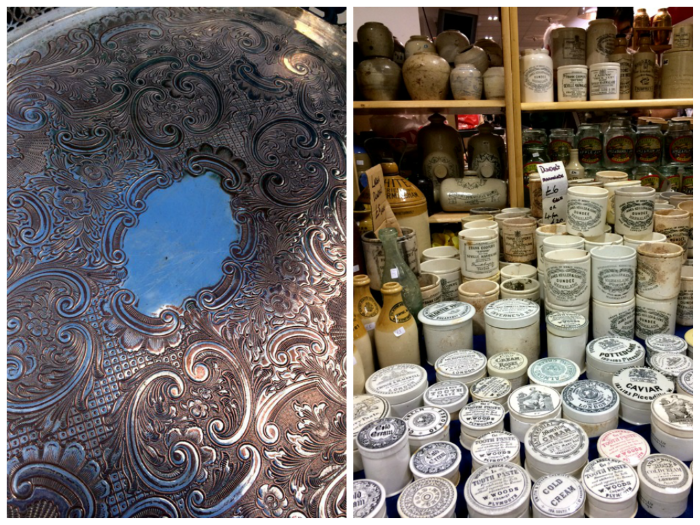 There were so many beautiful things at the market but I got so carreid away I forgot to take more photos, sorry! It's probably a good thing that they don't generally accept credit cards, because otherwise I would have bankrupted myself! So here are my three very abstemious purchases - two trays and a Chinese ginger jar with the Double Happiness symbol.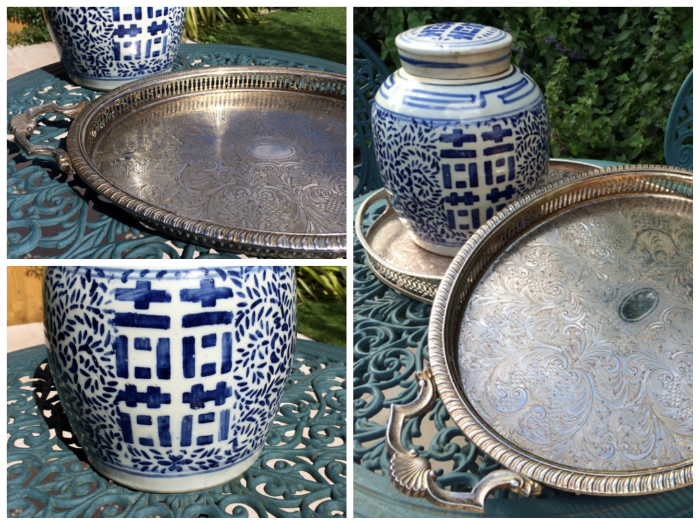 If work wasn't in the way, I'd be there every time! My next targets are some vintage pots and jars, and French mirrors. If anyone fancies a day out and wants to offer me a lift, I'll buy you breakfast! ;)