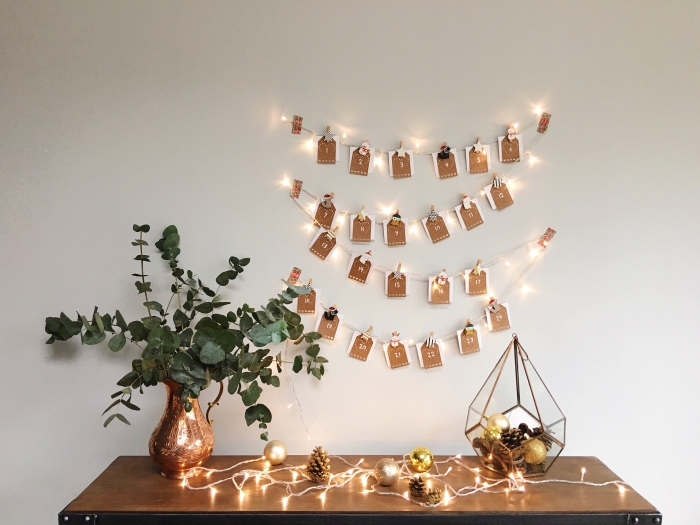 I know I say this every year but this year really has flown by, I can't believe it's almost time to kick off the count down to Christmas!
I don't know about you but I'm kind of done with the usual chocolate advent calendars… so when I got these gorgeous petite square photos from HuggleUp a couple of months ago, I knew straight away that I wanted to use them for an advent calendar.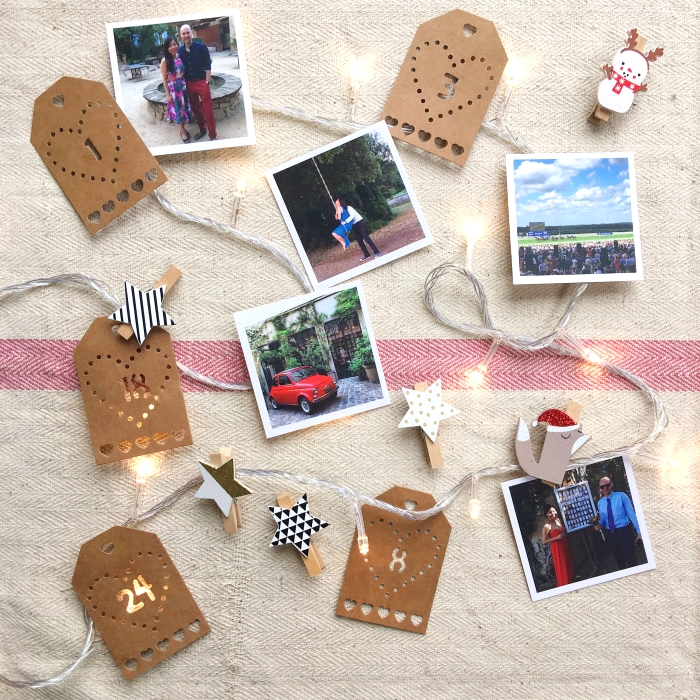 So yes, instead of feeding the hubs lots of choccies (which I do far too often anyway), I'm gonna take him down the memory lane with this super simple DIY photo advent calendar with 24 highlights from the year!
If you fancy making one too (I promise you still have time!), all you need are
a string of fairy lights
24 photos (or little messages would be very sweet too!)
pegs
tags (I got mine from Tiger but you can easily make your own)
washi tape (mine's not strong enough so I actually used frog tape (best invention ever!!!) and put pretty washi tape over the top)
And the rest is rather self explanatory. Now let the count down begin! x