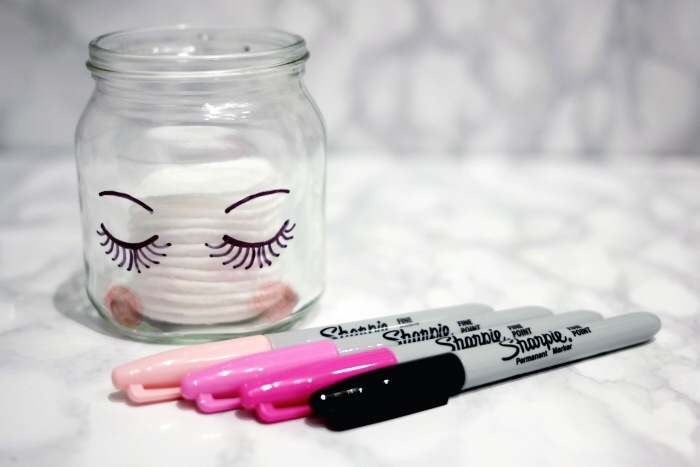 Hi! My name is Lil and I'm a Sharpie glass jar-aholic.
I hope you liked last week's Sharpie typography glass jar DIY, because that would make me feel a bit better about my new addiction!
I guess the photos are pretty self-explanatory (and I'm practically falling asleep) so I'm just gonna go ahead and show you my finished products, inspired by Miss Etoile's super cute chinaware range!
Night night! x