I'd been looking forward to getting a proper Christmas tree for our first Christmas in our own home all year, but as Christmas approaches, I decided that I don't want a tree anymore, I'm gonna do something a little different!
So I picked up 2 packs of gold baubles from the House of Fraser sale, and added a little magic to them!
First up, a baubles spiral mobile to hang from the large skylight in our kitchen, above the dining table.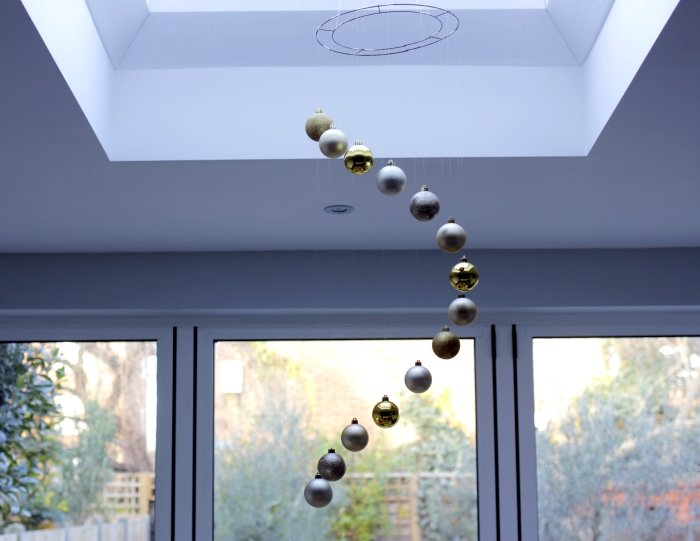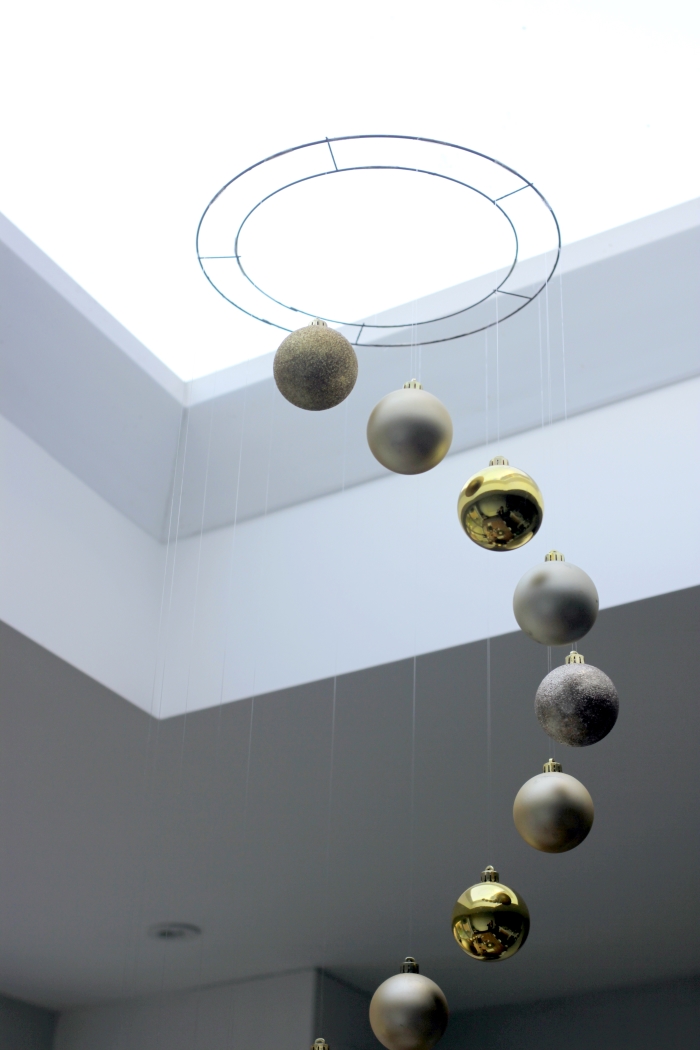 It's super easy. I just used a wire wreath form and hung baubles at different heights from it using invisible thread. I'm not very happy with the way the wreath form looks though so I'll just focus on the baubles instead! ;)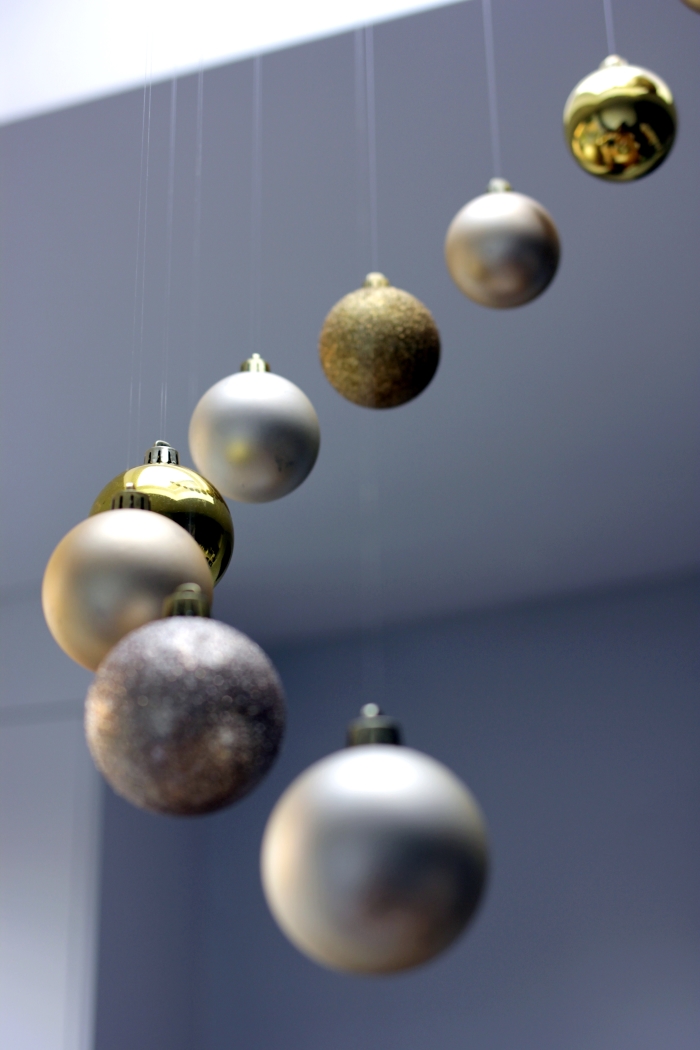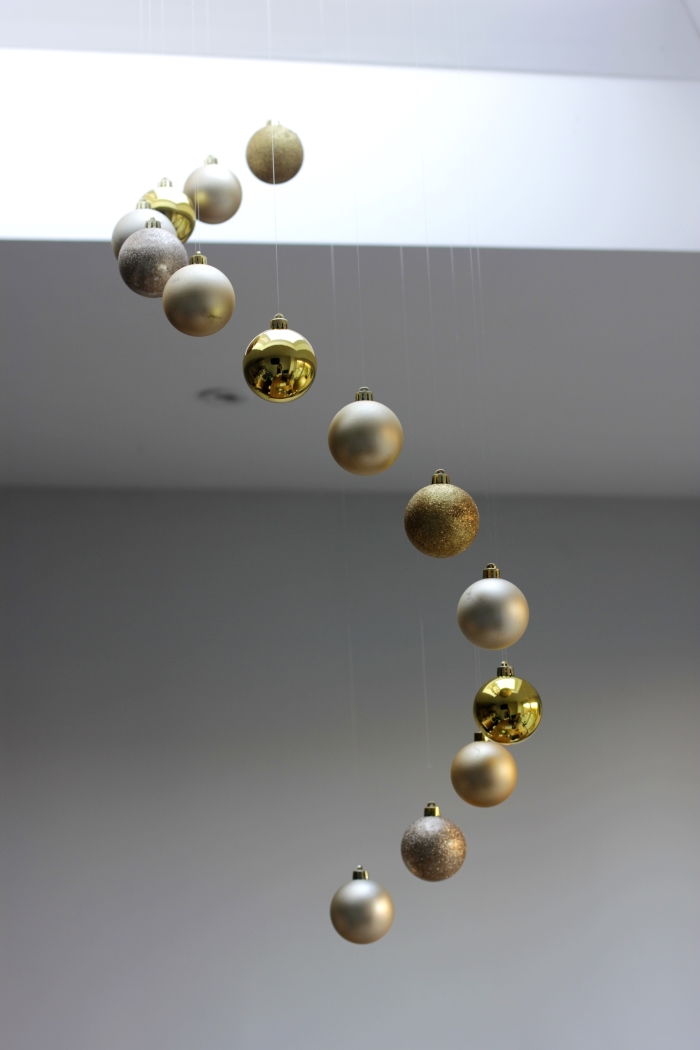 Next up, a "wreath" for the front door. You may remember that I made this fresh wreath and this dried hydrangea wreath a few weeks ago. But in the spirit of doing something a little different, I made this instead!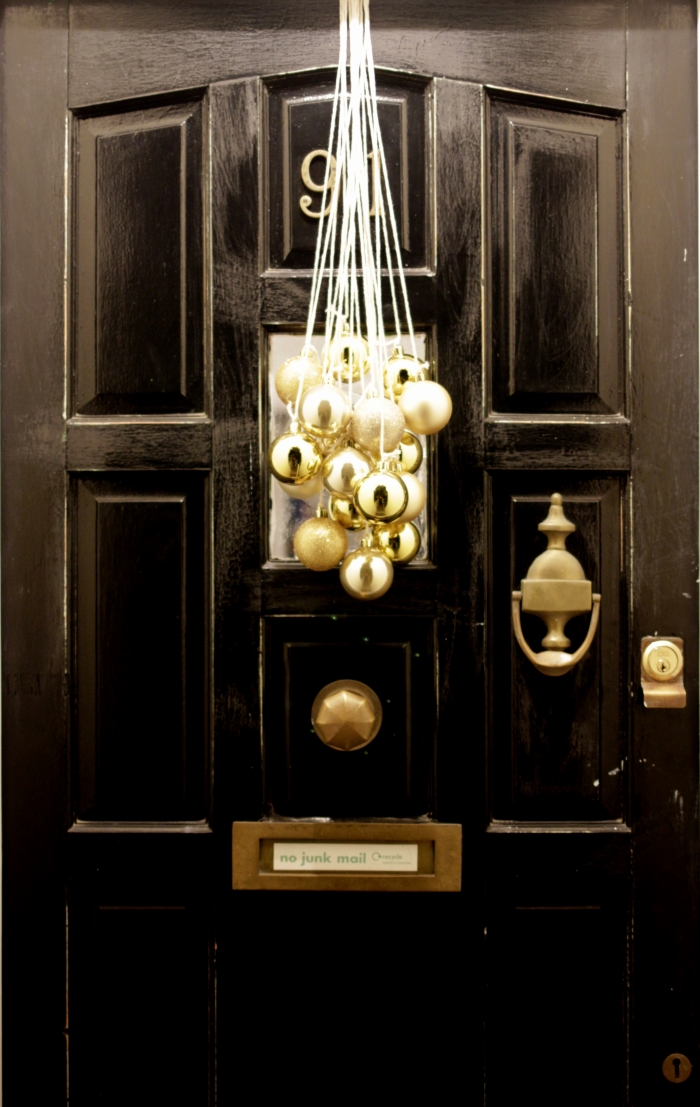 Apologies for the shininess (is that a word?) of the photo… I cannot wait to change our front door!
And finally, a little display with stuff I had lying around, from pine cones and dried lemon slices, to the munchkin pumpkins that I have left over from Halloween.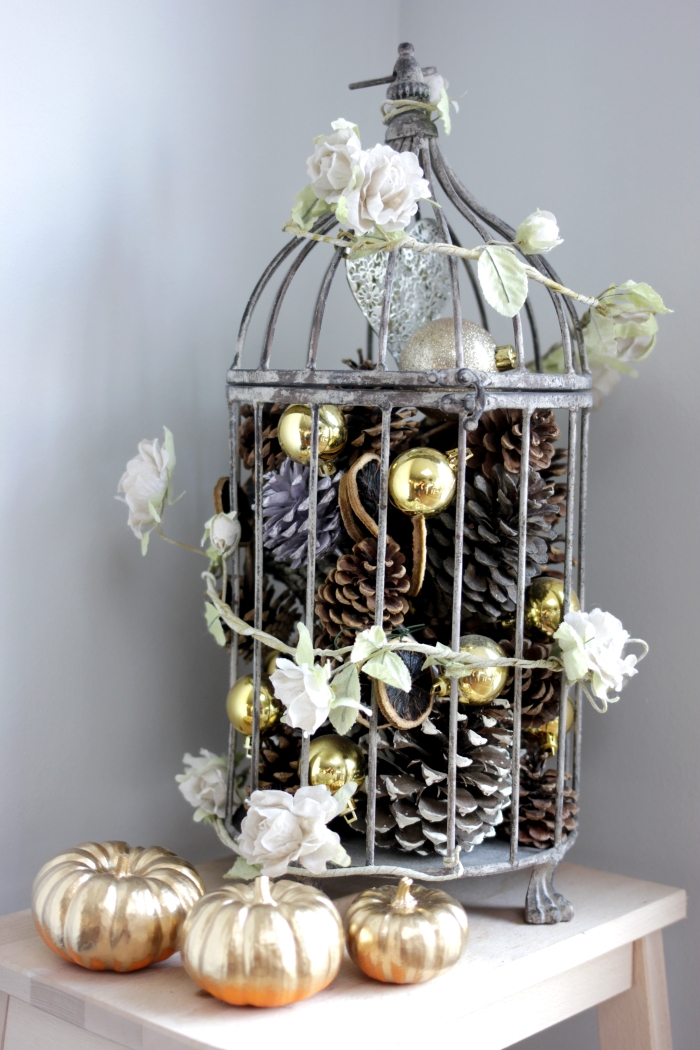 I literally woke up last Saturday and thought "I'm going to spray paint the pumpkins gold" and here they are!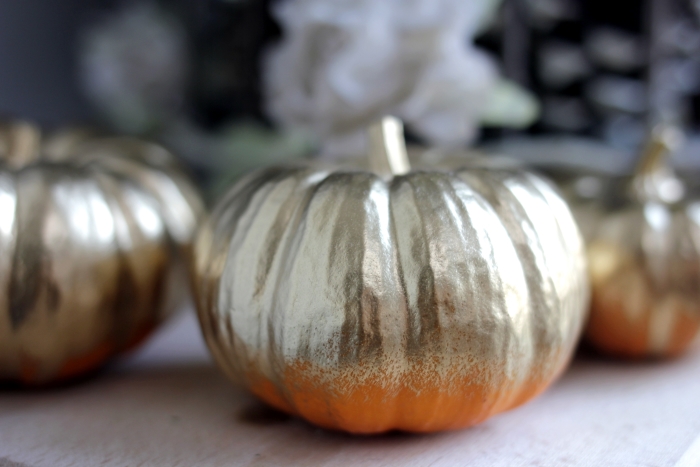 Oh, and I made these origami diamonds… I'm not entirely sure what I'm gonna do with them yet though… any suggestions?