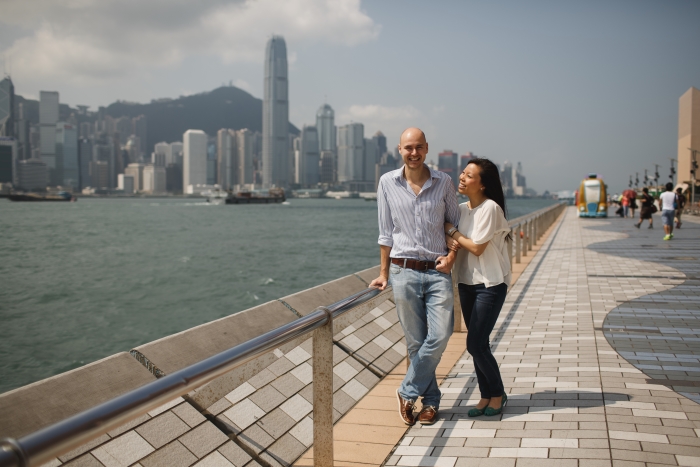 It's been just over a year since we wrapped up our 3-part wedding celebrations, with the last leg in my hometown of Hong Kong.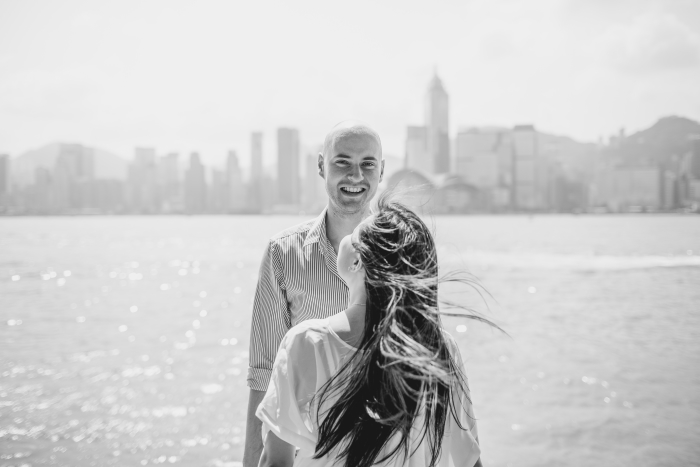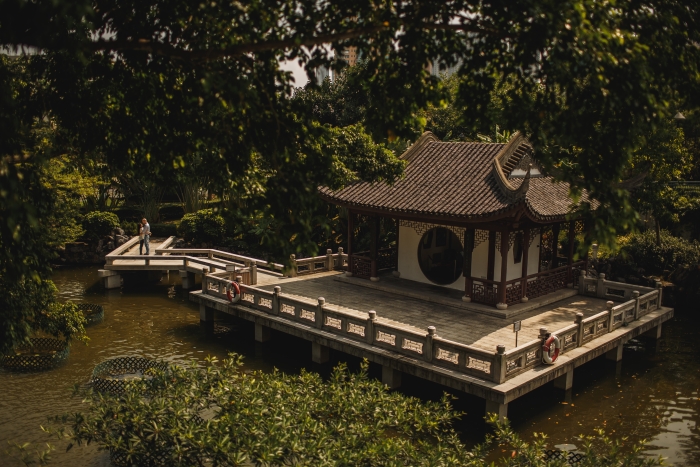 You may not think it, but I'm fairly traditional at heart, especially when it comes to Chinese morals and values. As much as I hated the idea of a banquet, I was happy to put on a traditional kwa (the red wedding outfit with gold and silver embroidery) and do the tea ceremony. Also, you get red packets (lucky money in red envelopes), so why not? ;)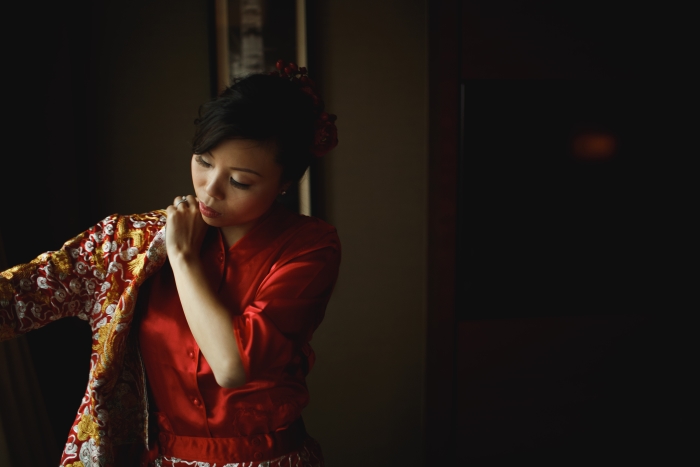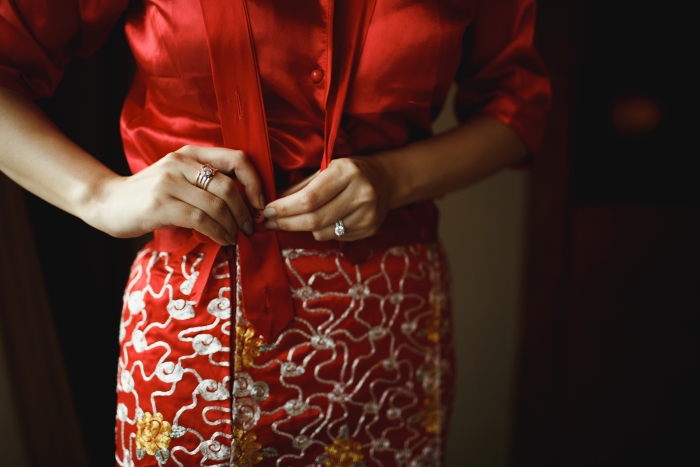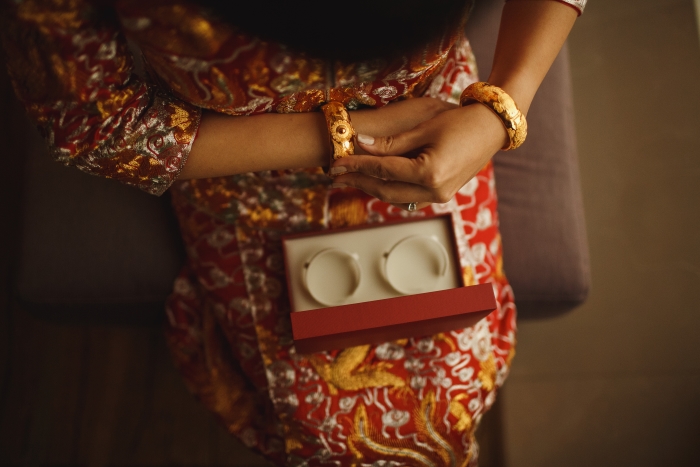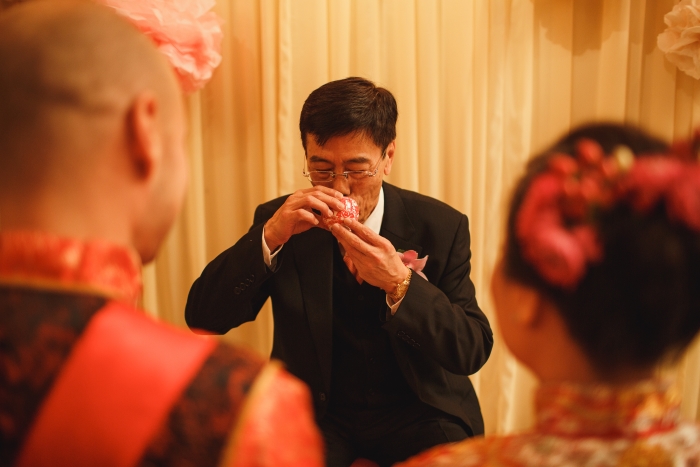 Wedding banquets in Hong Kong are weird - super bling decorations, extravagant 12 course meals, cakes with so many tiers they can almost touch the ceiling, grooms serenading their brides with their best rendition of a cheesy love song, live entertainment but no dance floor and certainly no dancing, multiple outfit changes, etc are standard practice.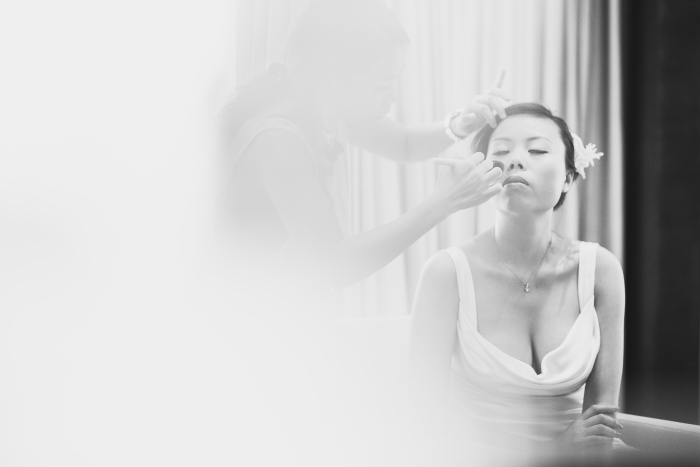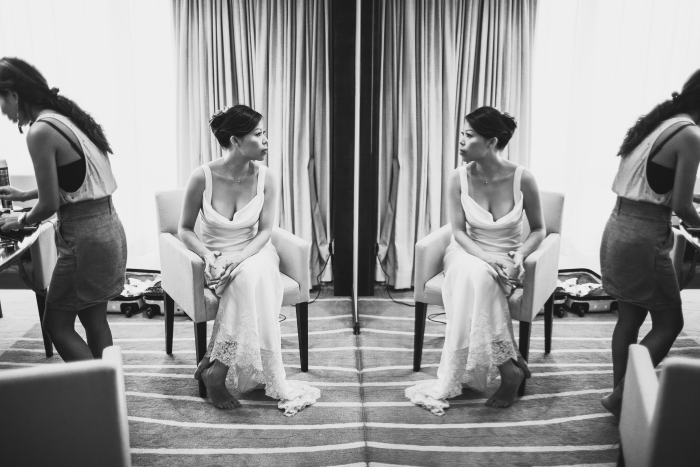 I wanted to keep the whole thing fairly low key (by Hong Kong standards) and as "homemade" as possible. For the group photo backdrop (yup, that's a thing!) in the foyer, I made tissue paper pom poms in various colours and sizes, and sent them to the hotel in advance for them to string together.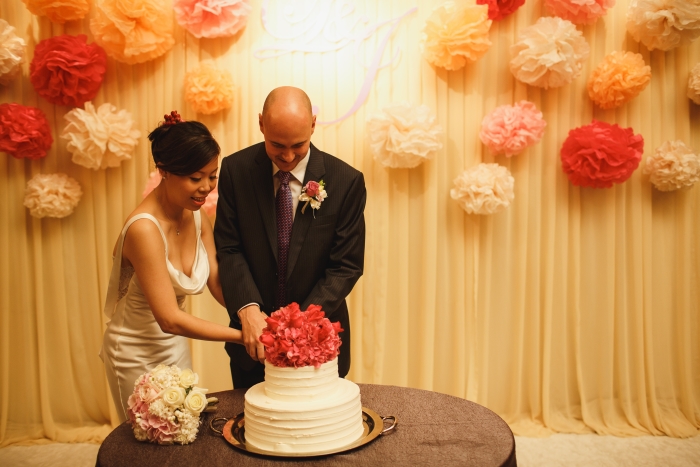 Since our Highcliffe wedding was very much an English affair, I wanted to incorporate some Chinese elements into this banquet. I am a little obsessed with birdcages, so we had Chinese birdcages as our table centrepieces, and the backdrop of the stage - yes, I just said STAGE… - had strings of origami cranes that, again, I made and sent to them in advance.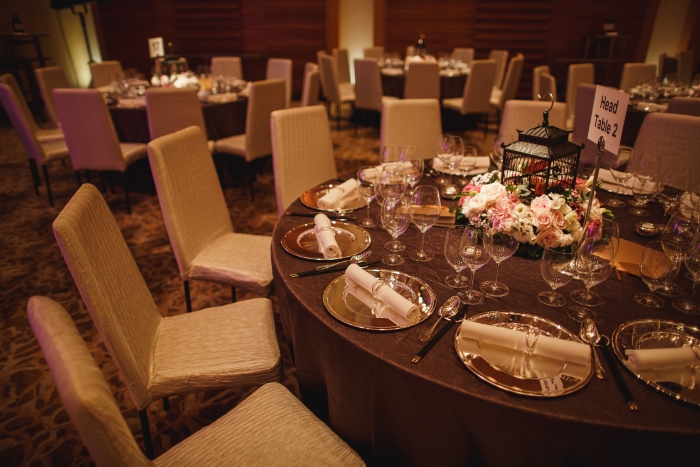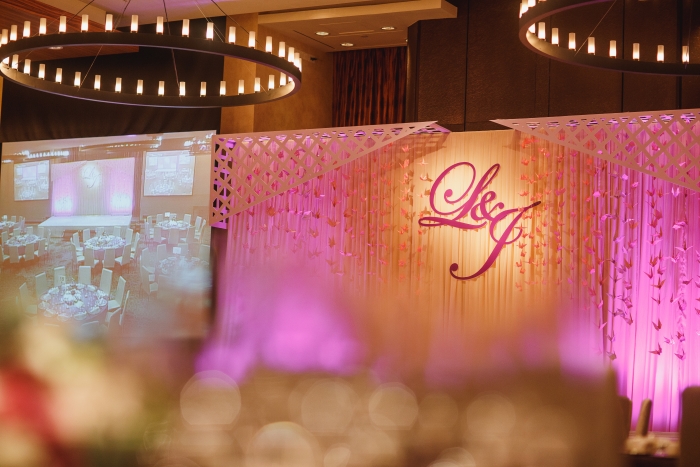 Don't ask me what happened here… just… don't…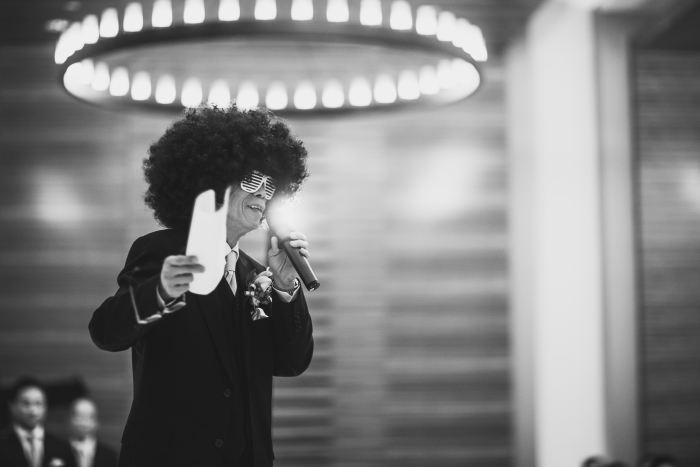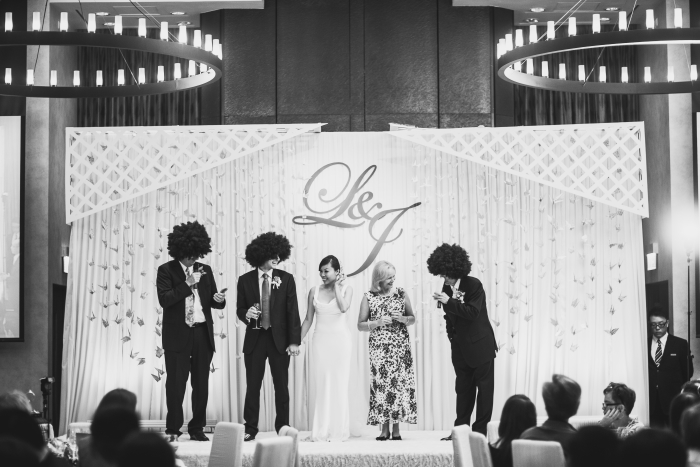 but I'm super proud of Jimbo for his welcome speech in CANTONESE!!!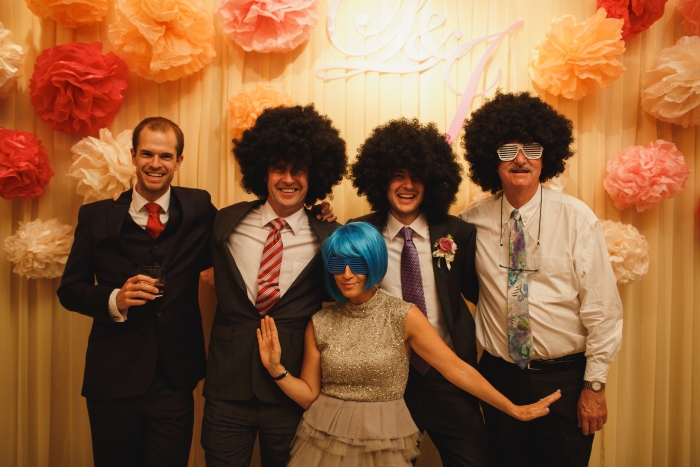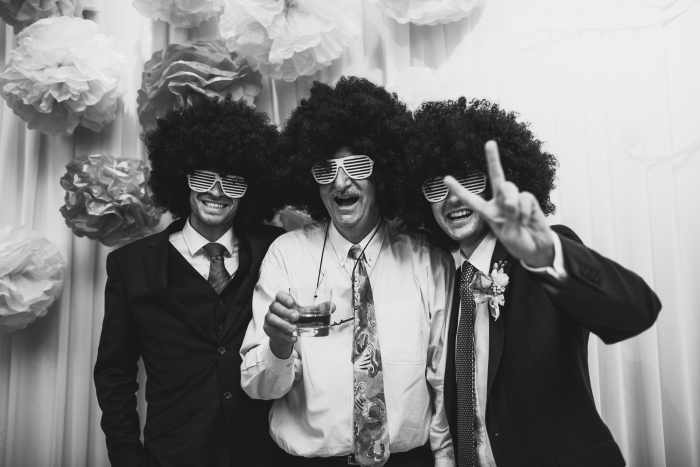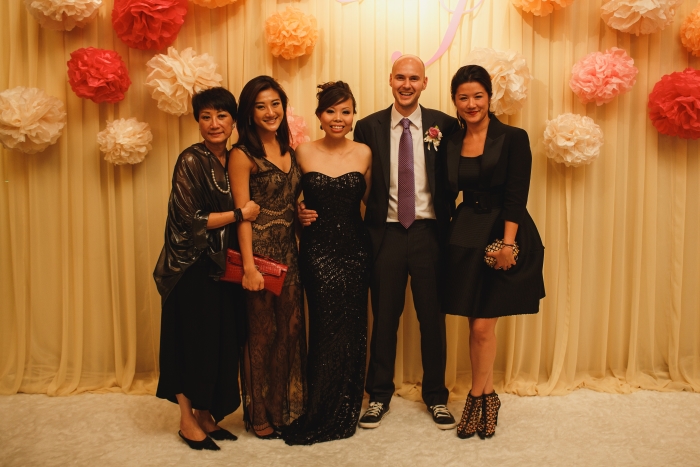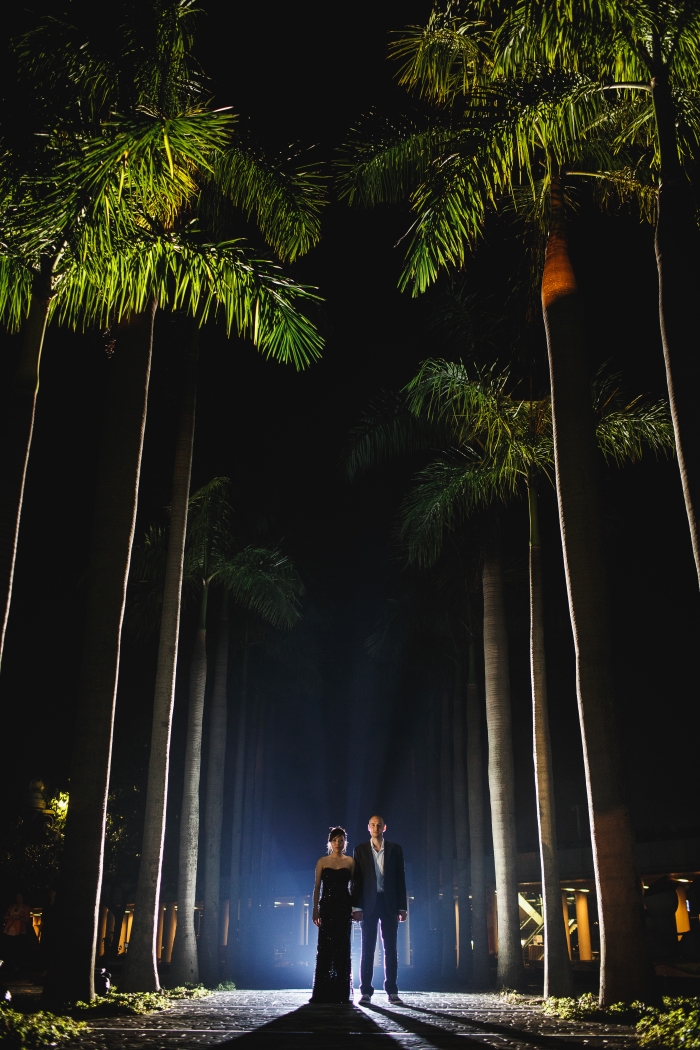 The REAL party started at midnight, when we hit a nightclub in Hong Kong's party central (literally, it's in the Central district), and then onto a karaoke until 6am!
We wanted our non-Hong Kong guests to experience the city like locals, so we organised a hot pot dinner, tram party, and boat trip to Lamma Island over the weekend.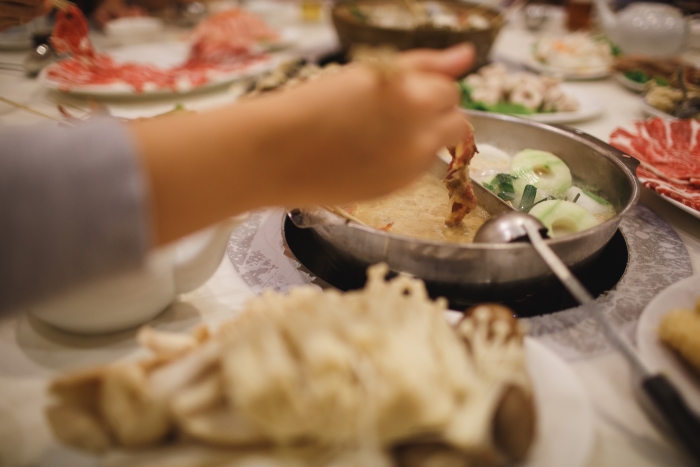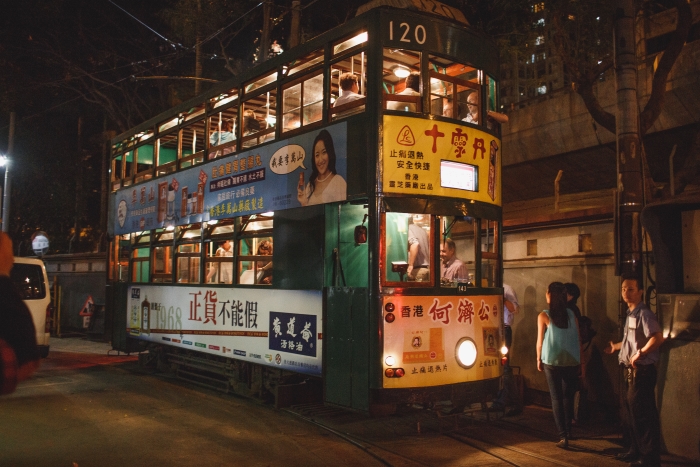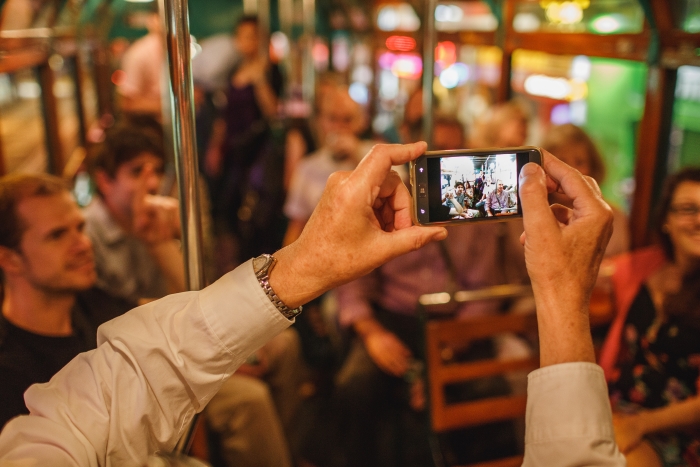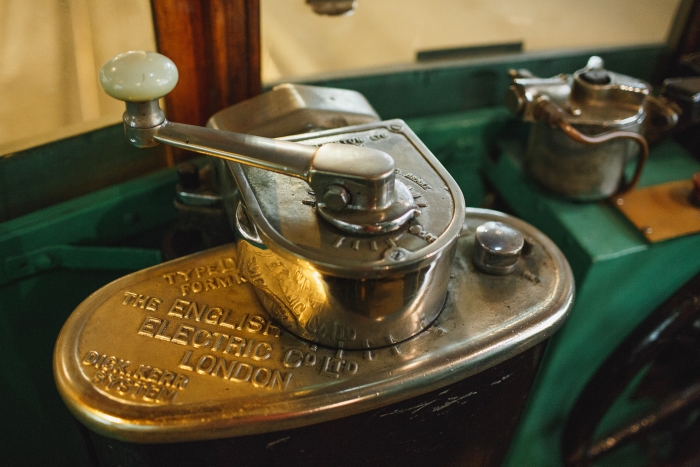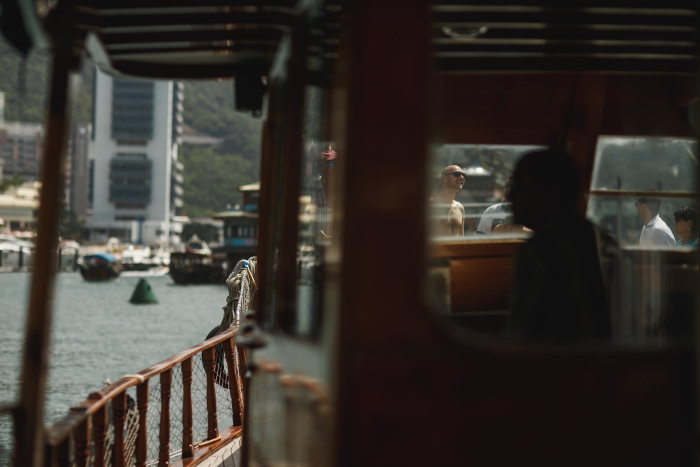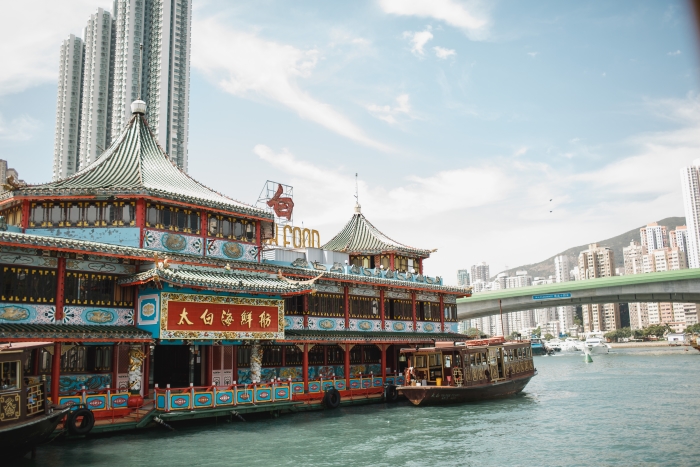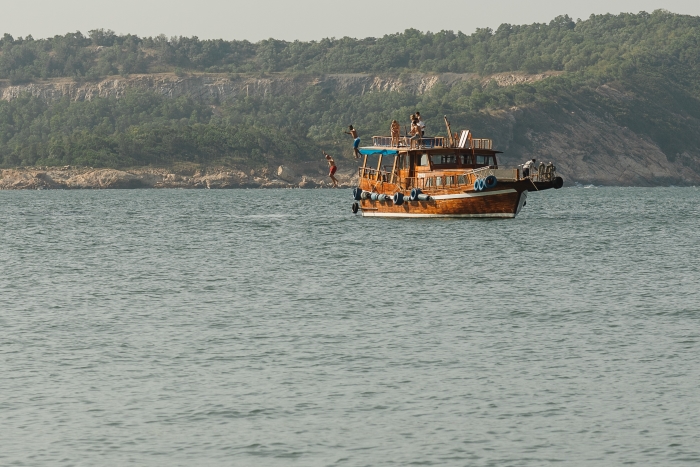 It's taken me almost 2 years to come to terms with the weddings, but I'm happy to report that I'm finally starting to feel like my old self again! I still have a little way to go, but I'm determined to shut this door behind me and move on. And with that, here are some highlights of our trip!
If you want to catch up on the first two instalments of the wedding trilogy, you can find them here and here.
Finally, thank you to our amazing photographer, Adam, friends and family for making the trip from all corners of the world. It was fun to show you around the beautiful city that I'm lucky to call home! x